Why the name NEVES?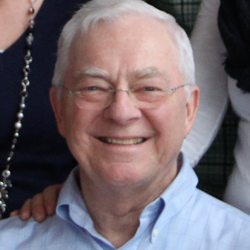 Neves is a very special name I chose for a very dear, special friend, mentor and life lessons coach of mine. My second, non-biological father, who I owe my entire professional career to. I wanted to create a way to honor him and instill all of the philosophies and passions that he had shared and taught me over the years. I wanted to make sure that I was always including his life's lessons in my daily routine and never deviated from them. Thus the name NEVES. In honor of David F. Sevening (see, I dropped the "ing" and spelled his last name backwards).
In 1999 NEVES was Born! In 2001, Incorporated into Neves Enterprises Inc. As we began partnering and aligning ourselves with more and more International partners in business, we revised our name to Neves Global Resources, LLC in 2008.
We've come a long way since our modest sales office in historic downtown Lemont in 1999. We opened our first "boutique" warehouse facility in Willowbrook, IL in 2009. In 2012 we relocated to our newest Home in Woodridge, IL within the very modern and beautiful Park 355 Industrial complex.
Even though we made a few moves, the mission has always remained and that is Passion. Passion for our customers. We focus on doing what is right for the customer's business needs and everything else falls into place. This simple mission adherence is the reason we've grown over the years with our customers both domestically and internationally.
We do everything the RIGHT way with integrity, honesty and most importantly with LOVE!